The Jungle Inferno Update
Play the all-new Jungle Inferno Campaign!

1 new official map: Mercenary Park

5 featured community maps: Mossrock, Lazarus, Brazil, Enclosure, and Banana Bay

2 new official taunts: Yeti Punch and Yeti Smash

5 new community taunts: The Dueling Banjo, The Jumping Jack, The Soviet Strongarm, The Russian Arms Race, and The Headcase

2 community cosmetic cases with 20 items each

2 new War Paint collections made up of community-made War Paints and official War Paints

2 new War Paint collections filled with classic weapon skins being brought back for another tour

4 new Pyro items: The Dragon's Fury, The Thermal Thruster (with a new kill taunt: The Gas Blast), The Gas Passer, and the Hot Hand

1 new Heavy item: The Second Banana

Free contracts to earn the new Pyro and Heavy items

36 campaign contracts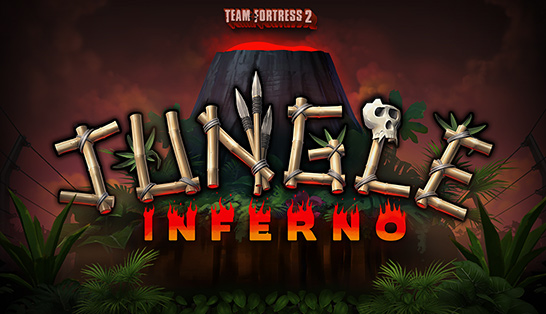 About the Game
"The most fun you can have online" - PC Gamer

Is now FREE!

There's no catch! Play as much as you want, as long as you like!
The most highly-rated free game of all time!

One of the most popular online action games of all time, Team Fortress 2 delivers constant free updates—new game modes, maps, equipment and, most importantly, hats. Nine distinct classes provide a broad range of tactical abilities and personalities, and lend themselves to a variety of player skills.
New to TF? Don't sweat it!

No matter what your style and experience, we've got a character for you. Detailed training and offline practice modes will help you hone your skills before jumping into one of TF2's many game modes, including Capture the Flag, Control Point, Payload, Arena, King of the Hill and more.
Make a character your own!

There are hundreds of weapons, hats and more to collect, craft, buy and trade. Tweak your favorite class to suit your gameplay style and personal taste. You don't need to pay to win—virtually all of the items in the Mann Co. Store can also be found in-game.
http://www.teamfortress.com/freetoplay
">
http://storefront.steampowered.com/v/gfx/apps/440/extras/page_banner_english1.jpg">